Immortal Romance Video Slot Review
Immortal Romance is one of Microgaming's most popular online slots which tells a tale of love and deception. Immortal Romance is a Vampire themed slot, which has in game multipliers and interactive in game bonus features. Immortal Romance is definitely a slot which has more than meets the eye!
Immortal Romance is an online video slot with a modern vampire theme. Those of you who know about recent vampire tales, is that Immortal Romance is more True Blood than Interview with the Vampire and we love Vampire themes... This we can thank Hollywood for, during the last couple of years, releasing epic sagas in film and TV such as Twilight and True Blood and even The Vampire Diaries, not to mention the countless vampire themed fiction novels which have been published.
How to Play Immortal Romance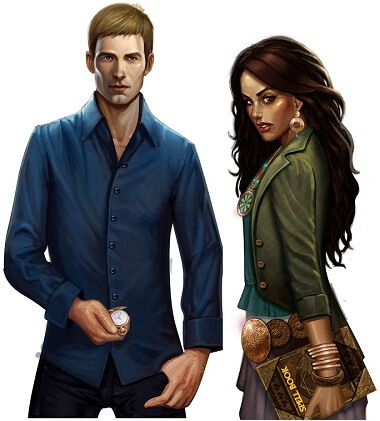 Immortal Romance Slot is a very popular slot and is much likes Microgaming's Thunderstruck II slot. Immortal Romance Slot tells the story of Amber, Troy, Michael and Sarah and depicts a dark tale of love, deception and some good old fashioned vampire drama.
Of course, there's a twist to the story, and the 'baddie' vampires you think are bad, actually turn out to help you in the end. The sound track is really keeping in with the slots theme: offering eerie suspense, dramatic features: A piano solo and very brooding background sounds.
It's always nice to have the choice to play slots which offer all kinds of different 'moods' and this one really sets the scene for some drama and thrills.
Immortal Romance Video Slot is designed with 5 reels, 3 rows and 243 ways to win pay lines. Immortal Romance and features high quality graphics and depicts each character vampire on the reels.
Other icons on the reels include Wilds and an old fashioned, scary looking massive door knockers (which are the scatters). Also on the reels you'll see playing card symbols Q, K J and A.
To get started, set Immortal Romance Slot up to how you prefer to play, within the betting levels which you are comfortable with. The coin sizes for each bet range from 0.01 to 0.20 with a max bet of 300 coins per spin. Immortal Romance has a big 60,000 coin jackpot behind it (you need to get 5 Lion Door Knocker symbols to activate it) so that's a great thing to keep in mind when you're playing.
Bonus Rounds and Extra Features
Immortal Romance video slot offers a lot of extra features to tell the story of this chronicle. There's a bonus feature for every one of the depicted characters, all of which are designed to offer a different bonus feature and extra in-game features.
Amber Bonus feature: This is available when you trigger the first bonus feature. When you play the Amber feature, you'll be awarded with 10 Free spins. All wins will be multiplied by x5 multiplier and can be re-triggered.
Troy Bonus feature: Available from the time of the 5th trigger of the bonus feature. The Troy feature will award you 15 free spins with the 'Vampire Bats' feature. Trigger this and you'll see Bats can appear in those 15 free spins, at a random positions in a winning combination and will turn random symbols into x2 and x3 multipliers. Up to 6x multiplier can be awarded within this feature.
Michael Bonus feature: The Michael bonus feature is available when you trigger the bonus feature from 10 times on. In this feature, you're awarded 20 free spins with what's called 'Rolling Spins'. If you get any win combination in the free spins, the connected symbols will roll and change to other random symbols while the multiplier will go up by 1x at every single combination. In this round, multipliers can reach x5.
Sarah bonus feature: You can trigger this bonus when you have triggered at least 15 of the bonus features. In this round, you'll get 25 free spins with a 'wild vine' feature. When the wild vine symbol appears on the 3rd reel, it randomly transforms symbols into wild substitutions to activate more winning pay lines. If you get 2,3,4 or 5 scatters when you play with the free spins, you'll get more free spins based on the number of scatters you've got as well.
As you can see, the bonus feature are designed in a very genius way, to keep you entertained and activating extra wins.
Immortal Romance Mobile Slot
As we said, there's so much more going on in Immortal Romance than what you may initially think. And the good news is that none of these features are compromised when you play Immortal Romance Mobile Slot. Microgaming have really made an entertaining slot with this one and we'd probably go as far as saying that Immortal Romance mobile slot is one of the best mobile slots out there and one which we love playing time and time again on our IPad.
In mini 'mobile' format, the graphics are great and you'll still get the chance to hit extra bonus rounds we mentioned above, so as entertainment and involvement go - it's one of the best. Available to play on all devices and touch screens.
Our Verdict
Immortal Romance Slot carries all of the great Microgaming casino game hallmarks which makes it a really high quality and entertaining video slot to play. Immortal Romance features high grade graphics and a tale which is hard not to like, after recent Vampire sagas who won't want to try this slot out?
Immortal Romance Slot machine is not only good looking but it also includes some really entertaining and fun features during the whole game, which do differ from one and other as well, so things are definitely varied when playing Immortal Romance. Immortal Romance is a video slot that we well absolutely recommend to play on web or mobile versions.
You can play Immortal Romance Slot at any online casino which offers Microgaming Casino games. We've listed our recommended some of the best online casinos below. Each of which have been reviewed and ranked; we think they are the best as they offer you the best casino bonuses, entertainment, service and value. See for yourselves below.
Best Casinos to Play Immortal Romance Slot